A beautiful smile, besides giving confidence in every day contact with people, is a reflection of inner health and purity.

– Ph.D. Barbara Mady Maričić, DMD
Dental Polyclinic Mady Maričić
Dental Policlinic Mady Maricic opened its doors in 2013 unifying and upgrading the successful family practice with decades of tradition. Three generations of dental medicine specialists joined forces to provide patients with the highest level of service that modern dental medicine can offer.
Accessible location near the center of the city of Rijeka
We are located near the center of the city of Rijeka, in the Belveder area, along the main road in the direction of the central city cemetery Kozala and we are accessible by all means of public transportation. The stop for bus line no. 4 is nearby. In our pleasant and comfortable spaces, equipped with the latest technology, we provide all the services in the field of dental medicine in one place.
All of our doctors spent greater part of their careers working at the University of Rijeka and various institutions of public health. They are distinguished by excellent expertise and significant experience and they master all areas of modern dental medicine. We use the most advanced techniques and certified materials of premium quality so that our results can be always at the highest level.
Three generations of dental experts
We continually educate and improve ourselves and follow global trends so that we can provide you with top service, healthy teeth and beautiful smile, and the satisfaction and confidence that you deserve. We offer warranty on all of our procedures, and perform individually targeted therapy without unnecessary waiting. We take constant care of your oral health even after the treatment has ended.
Our resident specialists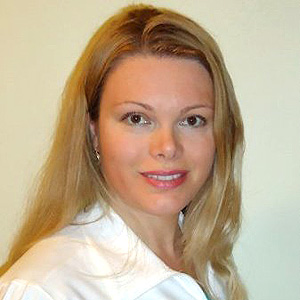 Ph.D. Barbara Mady Maričić,
DMD
Since 1992 associate at the Medical School at the University of Rijeka, first as translator in the following courses: Dental Pathology, Orthodontics, Oral Surgery and Otolaryngology, then as a demonstrator in Dental Pathology, and as junior and senior assistant from 1997 to 2013. Participated in class for the following courses: Orthodontics, Propedeutics, Aesthetic Dentistry, Materials in Dental Medicine, Deformities. Taught high-school students at the Medical School in Rijeka with which she achieved notable results in numerous national competitions. Taught and organized professional development courses for dentists.
Since 1997 follows the work of the Private Dental Practice of Primarius Ph.D. Laura Mady, and in 2013 she is one of the founders of the Dental Polyclinic Mady Maricic which unified and upgraded the successful family practice.
Completed the Master's, specialization and Ph.D., and actively participated in numerous scientific and professional conferences at home and abroad in Switzerland, Germany, Slovenia, the USA, Italy, Finland, etc. Was the head of the Clinical Unit for Orthodontics at the Clinical Centre in Rijeka and established a good cooperation with the Clinic for Maxillofacial Surgery in Rijeka, which contributed to a high satisfaction in patients with extreme malocclusion disorders.
Orthodontic Specialist
Email : [email protected]

M.Sc. Domagoj Maričić,
DMD
After working at the Medical School at the University of Rijeka and at the Polyclinic of the School of Dentistry in Rijeka, in 2007 opened a Private Practice specialized in Oral Pathology in the center of the city of Rijeka. He was a coauthor of a university textbook. Actively participates and continuously improves in numerous scientific and professional conferences in the country and abroad. Completed the Master's degree and specialization, and was particularly engaged in the use and study of the application of lasers in bio stimulation of tissue and the treatment of periodontitis.
Oral Pathology Specialist
Email : [email protected]
Our relationship with patients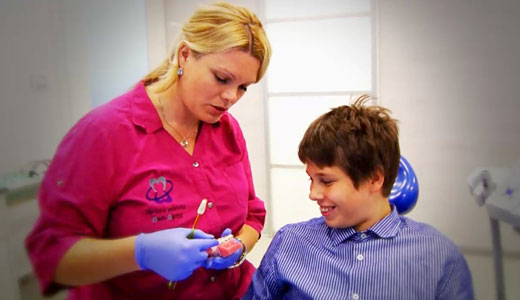 Our doctors and staff are accessible and always at your disposal to explain, in a simple way, all the treatments and procedures and ensure that you feel safe and that the therapy proceeds as pleasantly as possible. We cherish our individual approach to each patient, and our goal is to develop a good and lasting relationship based on mutual trust.
Every patient is our long-term partner with whom we work together to achieve and maintain good oral health and a beautiful smile.
What our patients say about us:
Arrange an appointment
In Dental Polyclinic Mady Maricic we provide all dental medicine services in one place